Bob and Betty Soppelsa are longtime Kakenya's Dream donors who have been part of our

Inua Circle

since 2019. The Inua Circle is a members-only group of supporters who give at least $10,000 annually, which expands our impact outside our flagship boarding schools, helping us provide education and catalyze change within the wider community. The Soppelsa's deep love for the continent of Africa and the importance of education developed early in their lives from living abroad. Celebrating countless milestones with us since joining the Kakenya's Dream community in 2011, they remain steadfast in their commitment to our girls.
How did you become involved in the area of education and girls' empowerment?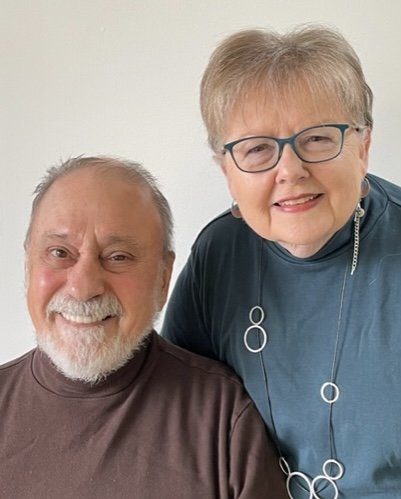 We first worked in Africa in the 1960s, when we were Peace Corps teachers in a middle school in Côte d'Ivoire. Our lives and ways of thinking were dramatically changed by that experience. Although we were the teachers, we learned every day about language, geography, customs, aesthetics, value systems, and humanity. We saw how valued education was to a society growing in independence, stability, and prosperity. 
We saw that educating girls enabled them to help build stronger societies and families. Returning to Côte d'Ivoire a decade later, we learned that some of the girls we had taught went on to careers that allowed them to contribute financially to their families. These young women had gained a stronger voice in society.
What brought you into the Kakenya's Dream community?
Betty met Kakenya at the international conference of NAFSA: Association of International Educators. Listening to Kakenya's plenary remarks, she was profoundly moved by Kakenya's courage, her passion for education, her desire to build a better society in Kenya, and her love for the girls in her community. Knowing her story, we felt personal responsibility for helping further her dream.
Why did you become Inua Circle members?
We met a group of Kakenya's students in Washington, D.C. Their energy, poise, and optimistic visions for their futures moved us to join the Inua Circle. In those girls, we saw the success of Kakenya's Dream and the real possibility for a more active role for women in their society.
What do you enjoy most about being part of the Kakenya's Dream community?
Throughout the years, we have gained more and more joy in seeing Kakenya's Dream flourish. We are still awestruck by Kakenya's talent, creativity, and dedication to building a better world and by her dedicated colleagues and students. We tell our friends that supporting Kakenya's Dream is an investment in human rights, peace, stability, and a vital civil society in modern Africa.